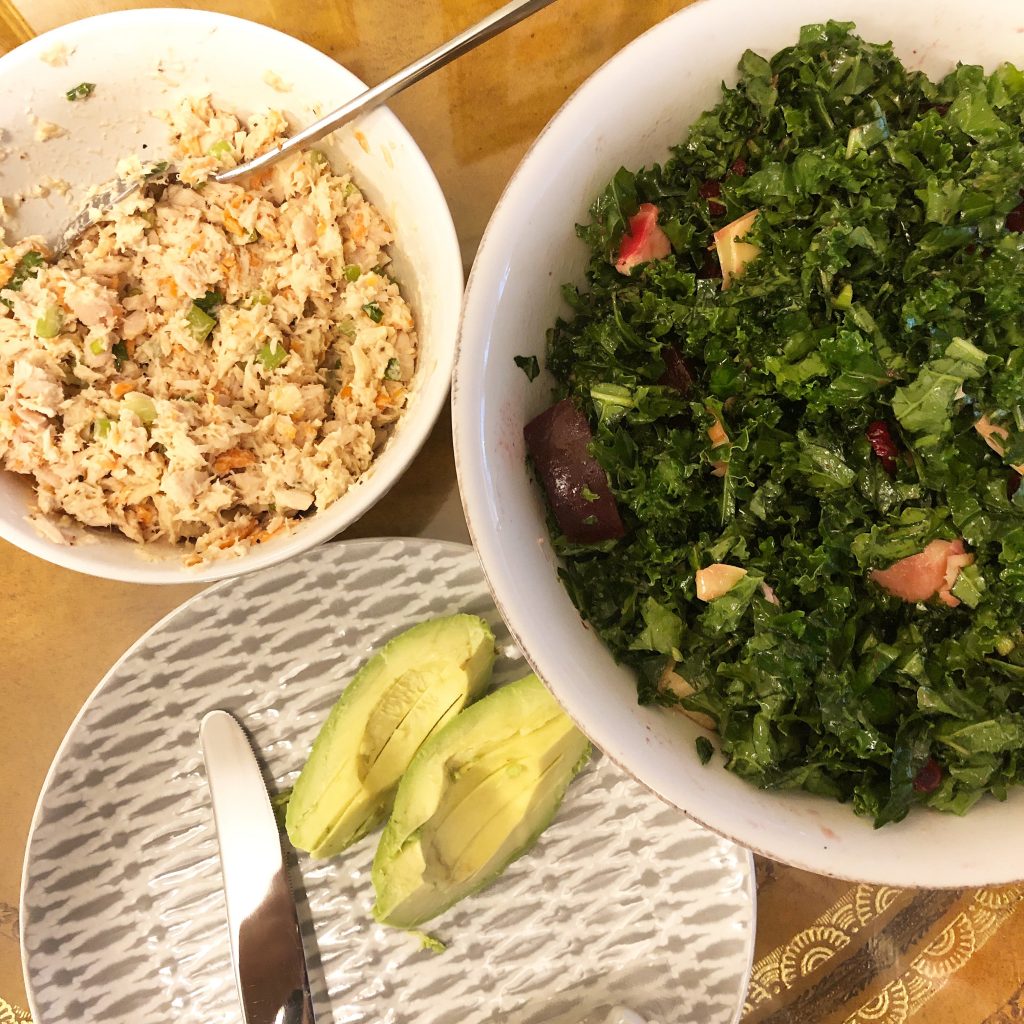 Kale and Beet Salad with Sesame Lime Vinaigrette
Pre-washed, ready-to-eat veggies, like kale, carrots, or sliced mushrooms, are the biggest time saver of all time.  This recipe intentionally uses ingredients that require no washing and minimal prep.  The sesame lime dressing is tangy and savory and tastes good all week long. Hello, meal prep.  Basic, yes! But seriously, who doesn't love an easy kale salad!
Total time: ~20 minutes
Servings: ~4 servings
Ingredients:
For the Salad:
For the dressing:
Juice of 1 lime
1 tablespoon olive oil
1 teaspoon sesame oil
2 teaspoons soy sauce
1/2 teaspoon honey
Directions:
Toss together in a large salad bowl– all of the prepped salad ingredients
In a small bowl, whisk the ingredients for the salad dressing, until well combined
Drizzle salad dressing over the salad and toss to combine
Pro Tip:
Keep the salad in an airtight container for 4 days to maintain freshness!