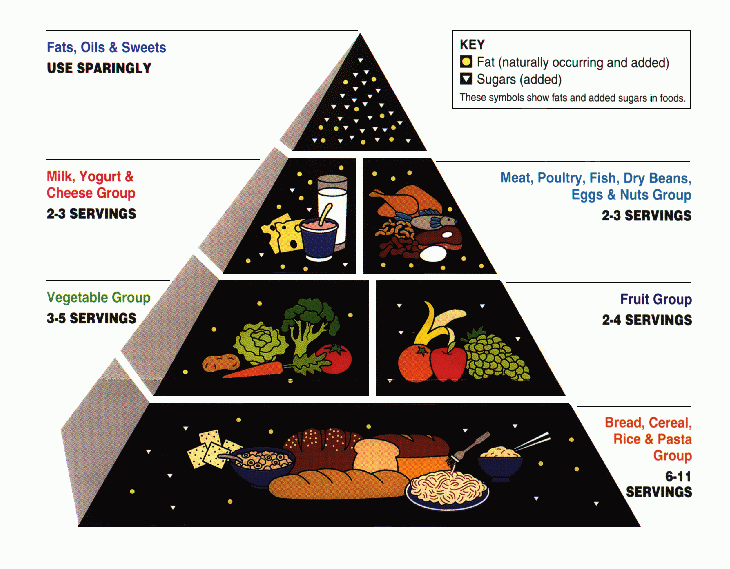 Balance Your Plate: MyPlate is a Range Rover and the Food Pyramid was a Ford Pinto
I grew up in the 90's when everyone ate white pasta and no one judged.  Whole grain spaghetti did not exist. No one could dream of making a noodle from a chickpea and the only place to find Shirataki was in a tongue twister, if that.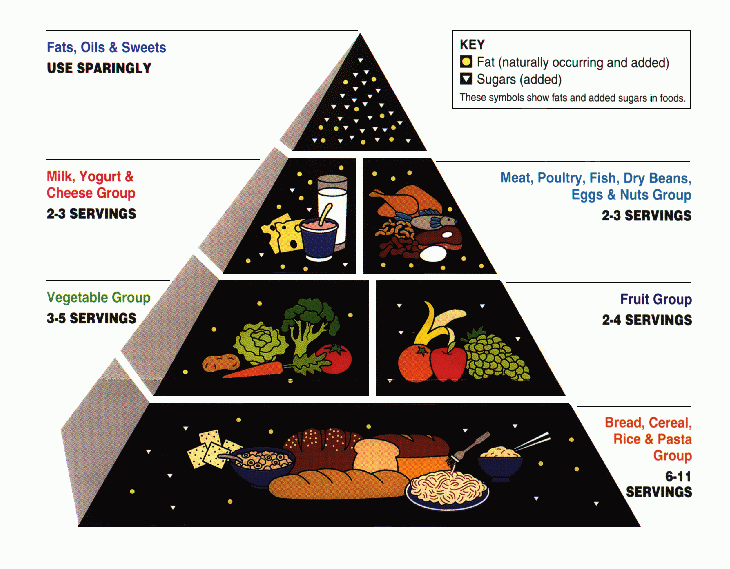 Meet the Food Guide Pyramid- released in 1992 to guide Americans' food choices, including this Acrobat's.  The base represents foods we should eat most- bread, rice, pasta- all white carbohydrates and the driving force of the 90's fettuccini fever.  "Fats, oils and sweets" categorized as nutrients (not food) caution- "use sparingly".  The other food groups, including dairy, protein, fruit and vegetables (potato included) are defined by vague serving sizes.  Overall, this "guide" told Americans to consume up to 26 "servings" between 5 food groups every day- that makes an average of 8.7 servings per meal. Uhh, what?  Thanks to the Food Guide Pyramid and the weak science it was based on, Americans learned that white carbs are good and all fats are bad– making Snackwell's low fat cookies a health food by default.  While I ate my pasta and watched Doug Funny in the 90's, Americans strived to make sense of this pyramid as they slowly became obsessed with nutrition.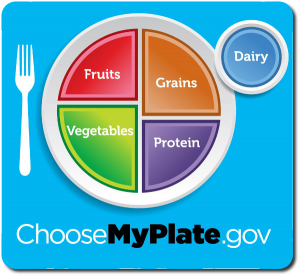 Let's fast forward to 2011- the year I completed my Dietetic Internship and when this MyPlate model was released.  This new model represented the most recent nutrition research in a familiar framework, the plate.  It was simple and applicable to daily life- "make half your plate fruits and veg, a quarter protein and a quarter carbs". Registered Dietitians rejoiced and as a soon to be RD, I followed along.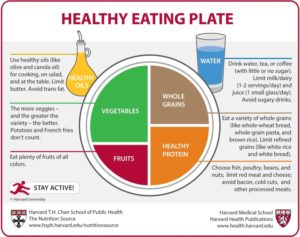 As my nutrition skills developed, I came to value Harvard's adapted Healthy Eating Plate over the USDA original.  If MyPlate was a Range Rover- this was "supercharged" (and the pyramid was a 1971 Ford Pinto).  The differences are that Harvard's plate promotes a variety of fruits and vegetables, has clear messages around controversial food topics like carbs and fat and promotes water with meals (not milk).
Using the plate model as a guide, here are some of my balanced meals…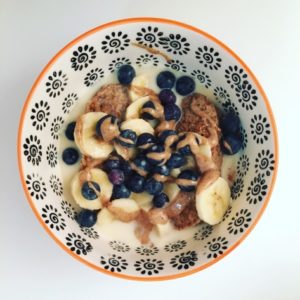 Breakfast: carb= cereal, protein= milk, fruit= banana and bluebs, fat= almond butter (FYI- when working with clients, a fat source at breakfast is optional and nut butters count as a fat or protein)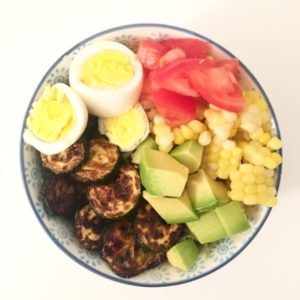 Lunch: carb= corn, protein=egg, fat=avocado, veg=tomato, zucchini and greens (not pictured).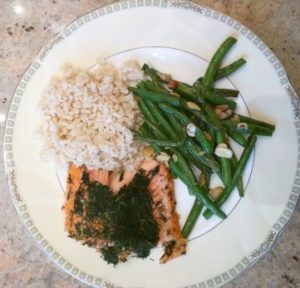 Dinner: carb=brown rice, protein=salmon, veg=string beans, fat= olive oil and almonds
Over time, I've used the plate model to guide my clients to master their "balancing act" (AKA healthy diet) and I encourage you to do the same.  As a first step draw an imaginary line down the center of your plate and fill half with fruits and/or vegetables.  This makes the plate model adaptable to almost any eating situation- even if the other half is white pasta (or steak).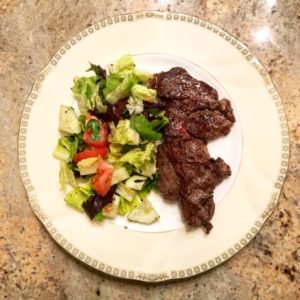 Stay balanced,

Daniela Neman


Warning: Parameter 2 to WC_Catalog_Restrictions_Query::posts_where() expected to be a reference, value given in /home/acroba6/public_html/wp-includes/class-wp-hook.php on line 298